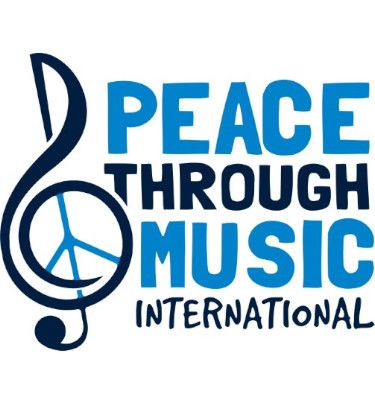 BIG NEWS: The Shropshire Music Foundation is Changing its Name!
Sep 14, 2022
We are thrilled to announce The Shropshire Music Foundation will now be known as "Peace through Music International."
Although we will retain our long-standing Shropshire Music Foundation name legally, we will be doing business as Peace though Music International with a new logo, web address and branding.
"This will be a very natural change," says executive director Liz Shropshire. "The new name will be more reflective of what we do and a bit easier to remember. And actually, most of our individual programs have been running under the name 'Peace through Music' for years."
Supporters can visit our new website at PeaceThroughMusicInternational.org or PeaceThroughMusicInt.org. Checks can now be made out to either Shropshire Music Foundation or Peace through Music International.
Supporters are also urged to take special note of the "International" part of our name, as that sets us apart from other organizations that may also have "Peace through Music" in their branding.
"This year we celebrate 23 years as an organization," says Board Chair LeeAnn Heder. "We look forward to helping thousands more war-affected children and young people genuinely find healing, joy, and peace through music."
To celebrate our new name, we are doing a very limited run of t-shirts and sweatshirts in several colors with our new logo. Order now! Deadline is October 6th. Each purchase made buys an instrument for one of the children in our program. Order one today!