Refugee Camps in Greece

In Refugee Camps in Greece Since 2016
Greece is home to tens of thousands of refugees, having risked their lives to make the treacherous journey by boat. Over half of them are children. As of 2022 there were still 50,000 remaining in the country.
Although much of the world has "forgotten" the plight of this vulnerable community, SMF is determined to help change the trajectory of their future.
From 2016-2019, SMF successfully ran a program for Yazidi refugees in the Serres Camp and Syrian, Afghan, Kurdish refugees in the Nea Kavala Camp. We also trained and equipped 68 international adult volunteers serving in Greece from around the world, (including Syrian and Afghani refugees) to teach SMF music programs in more than 12 refugee camps throughout Greece.
As teenagers and volunteers re-located, however, our program is in need of a fresh round of training. We would love to send director Liz Shropshire back to Greece in 2023 if funding can be raised. Ideally we will expand our programs in Ritsona, Nea Kavala, Moira, or possibly Kara Tepe refugee camps.
These refugees live in camps, squats, and on the streets, where their lives have little to no structure. Their lives can only be described as tenuous, as the camps are full of hunger, illness, monotony, hopelessness, and far too often, suicide.
SMF programs in Greece have proven to provide hope where none exists.
As refugee children learn to play their own musical instrument, they realize they are capable of more than they ever thought possible. As they sing together, they learn to listen to others, and also to themselves. They use their brain in a new and exciting way, and the future becomes less scary as they realize that they can set goals and achieve them. As the children realize these things about themselves, they become resistant to the lure of extremist and terrorist groups, knowing that they can create a life of peace for themselves.
For refugee teenagers and young adults, the biggest problem to overcome is hopelessness. When they become SMF Volunteer Teachers and begin helping the children to heal, they also become leaders and role models for the children and in their camps. They realize that they are uniquely qualified to help the children by teaching them. And through their service to the children, the teenagers heal and become leaders and examples of hope.
Help us meet this need and return to Greece in 2023!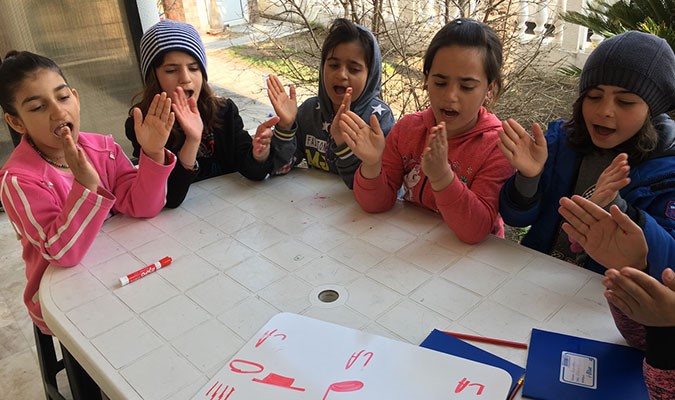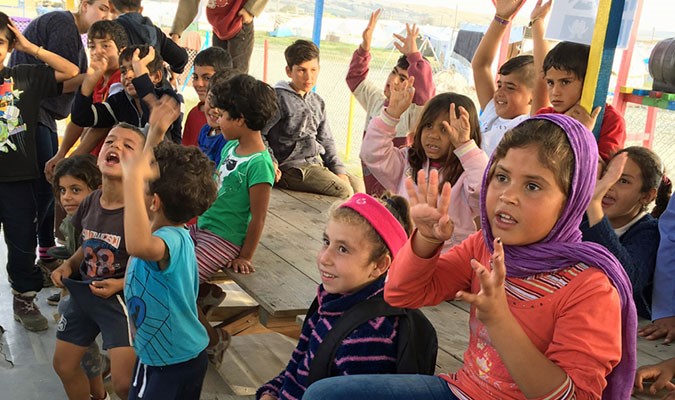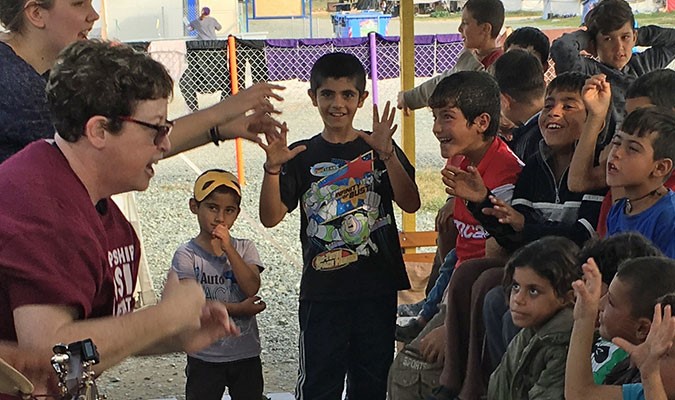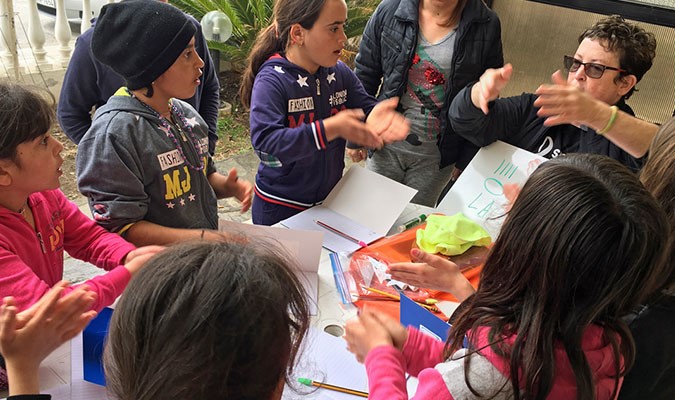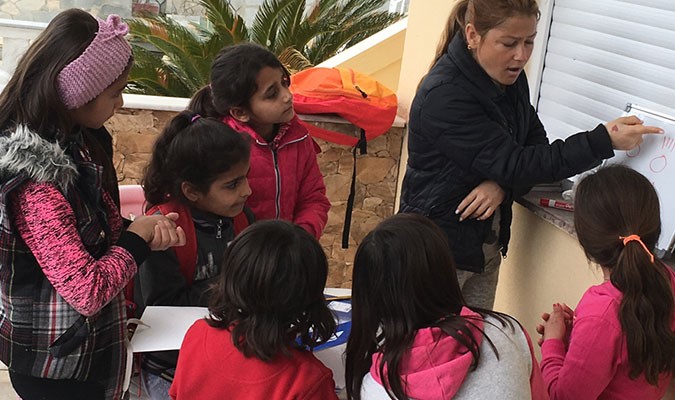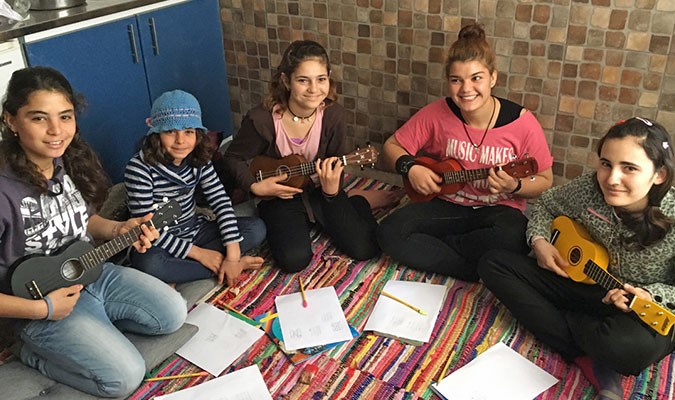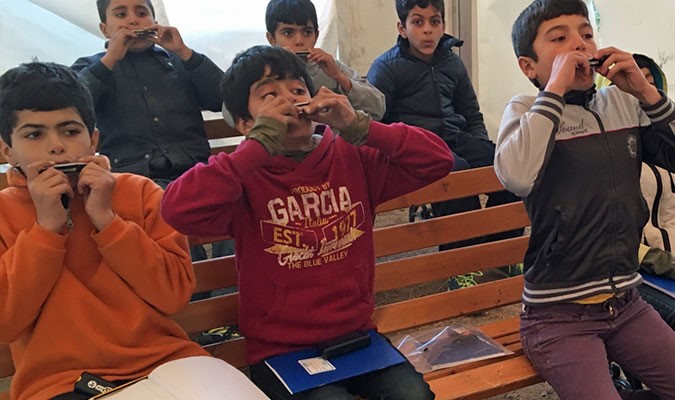 ---