Help children around the world for just minutes or pennies a day.
"Practice for Peace" is a worldwide campaign focused on raising funds for the Shropshire Music Foundation's efforts to create peace and well-being for war-traumatized children through free musical instruments and instruction.
Musicians and music students across the world can donate their practice time to raise money for our important programs. Students, classrooms, music groups, and individuals can get friends, family members, neighbors, or businesses to sponsor their practice time by pledging a fixed amount per minute of practice.
The first 50 individuals who raise $100 or more will receive their choice of a free Shropshire Music Foundation t-shirt or a guitar pick necklace!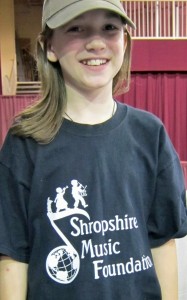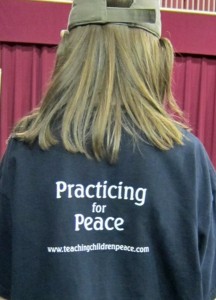 ---
I Want to Practice
As an Individual
Click here to become involved yourself.
As A Group
Click here if you are a teacher or music leader and would like to get your classroom or group involved.
I Want to Donate Directly
Make A General Donation
Click here to donate to The Shropshire Music Foundation
Not a musician?
No problem. You can also become involved by practicing sports, dance, cheerleading or other activities.