Serving Street Children & Rohingya Refugees

In Bangladesh Since 2019
Currently an astounding 890,000 Rohingya refugees are living at the Kutupalong and Nayapara refugee camps in Bangladesh's Cox's Bazar region. The camps have grown to become the largest and most densely populated camps on earth. This crisis has strained an already impoverished country, which has shown unprecedented generosity to the deeply persecuted Rohingya people. PTMI has been making a significant impact in the lives of both Rohingya and Bangladeshi children since 2019.
Our exceptional team of young Bangladesh volunteers in Cox's Bazaar are teaching our unique music program in 4 locations:
Climate Refugees in Najirar Tek - These children are living in an area with little access to education or resources. The students have been delighted at the opportunity, believing music instruction was only for wealthy families.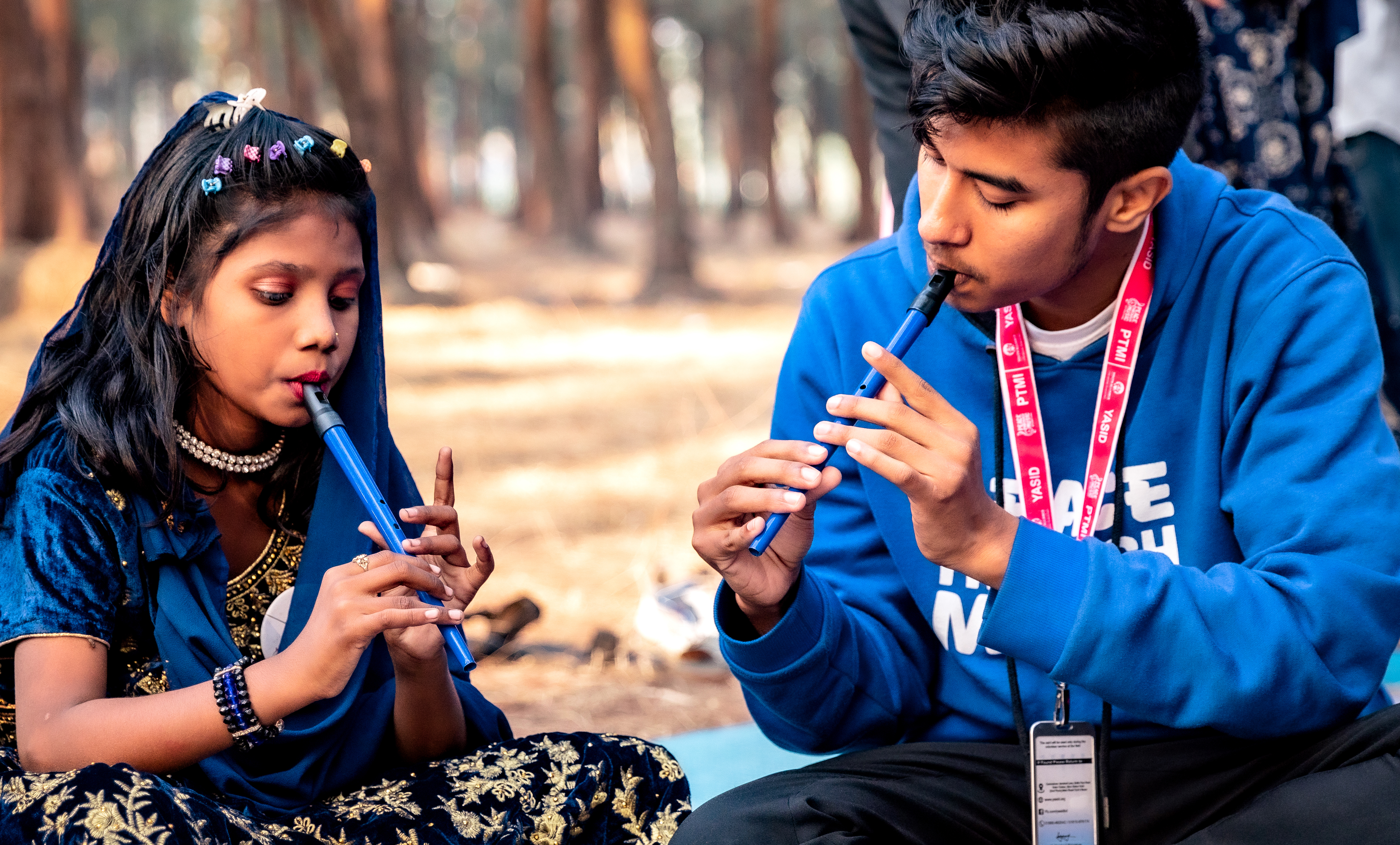 Street Children in Cox's Bazar - Our "surf kids" are homeless and underprivileged children who come together to surf during the day and then gather weekly with our volunteers to learn music notes and the pennywhistle.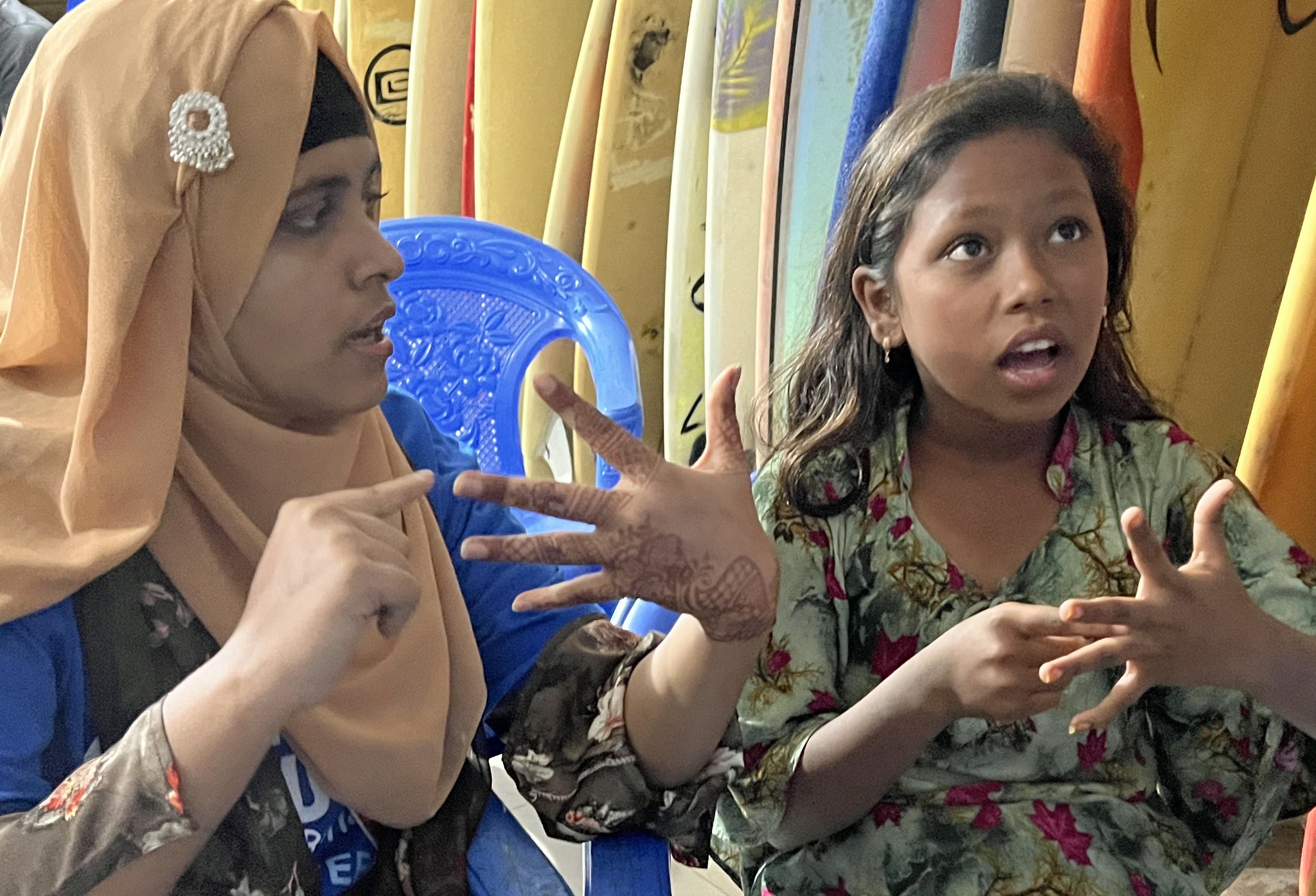 Rohingya Refugees in the Kutupalong Refugee Camp - Our Bangladesh team of volunteers brings music to the largest refugee camp in the world.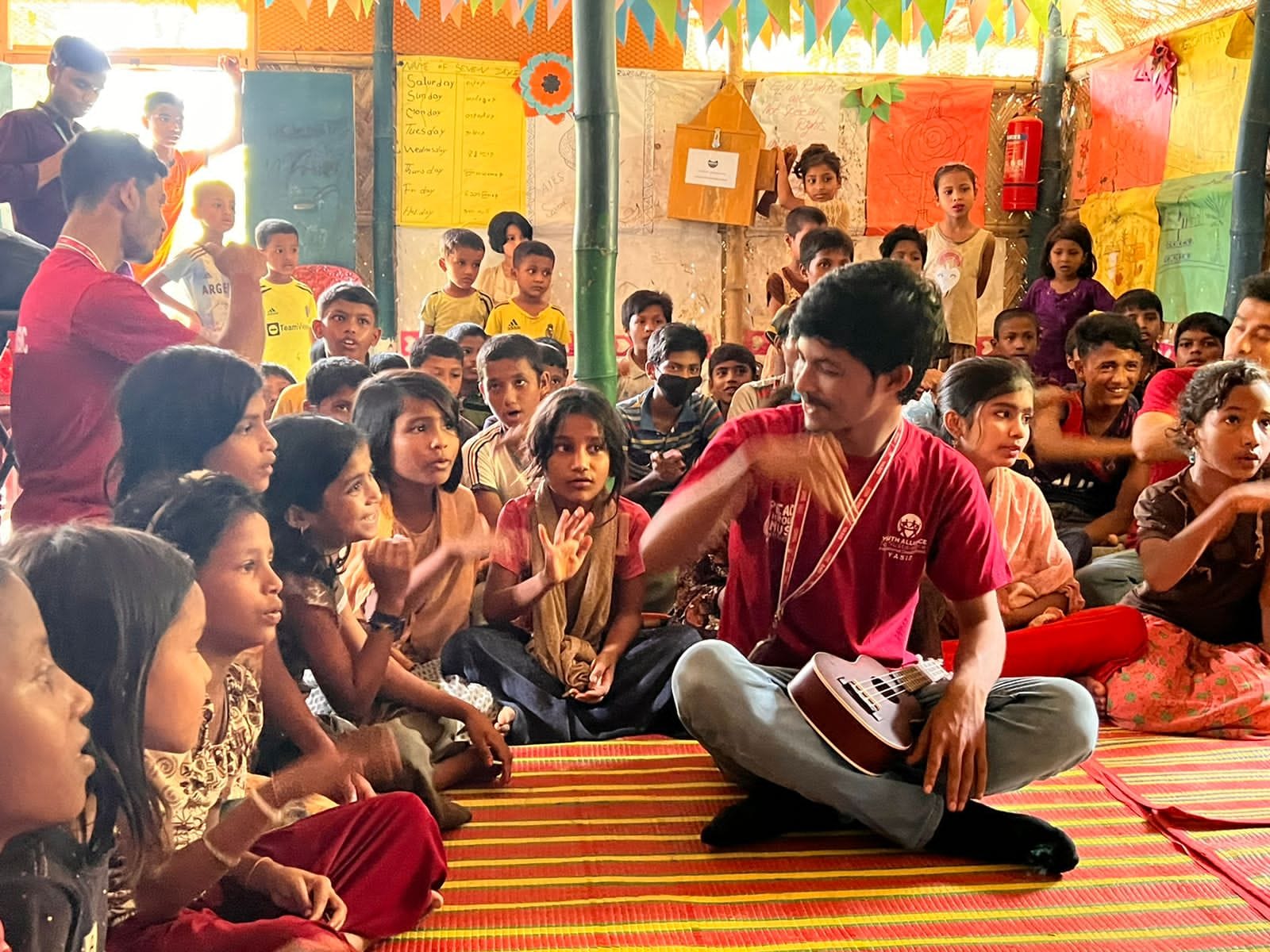 Volunteer Training at the Asian University for Women in Chittagong

In 2023, Liz was able to teach an intensive training course to 35 NEW volunteers attending the Asian University for Women in Chittagong. These exceptional women are chosen from all over Asia to attend this university and they are trained to be leaders in their countries when they return. There is an especially large number of women from Afghanistan because of the elimination of education for women under the Taliban. Our goal with these women Is to not only enable them to run a music program for local impoverished Bangladeshi children but also for them to take our Peace Through Music International program back to their home countries.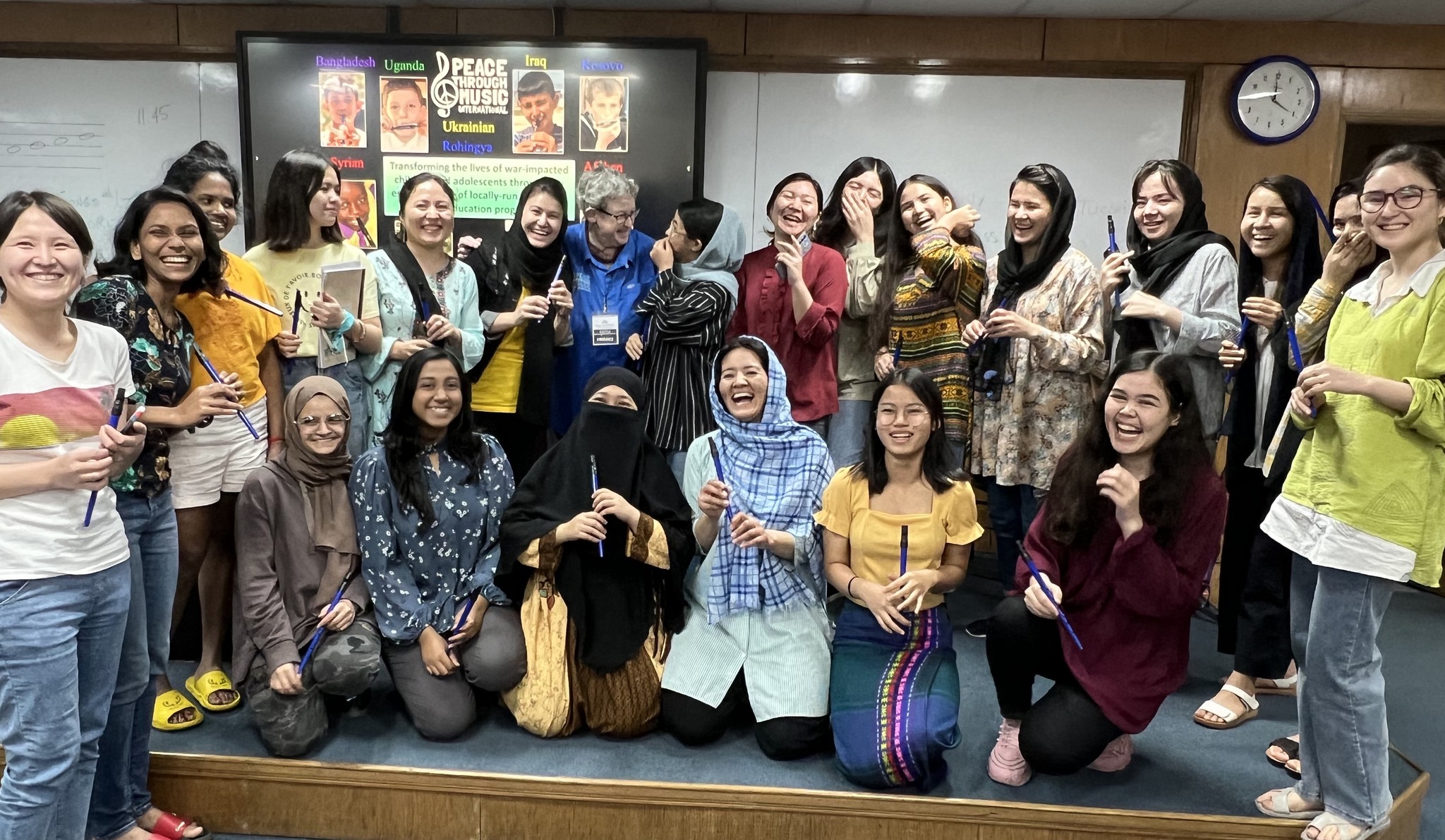 Much of this work is made possible with a partnership with the Bangladeshi-based organization YASID (Youth Alliance for Sustainable International Development).
Please see our Facebook page to follow our work in this remarkable country!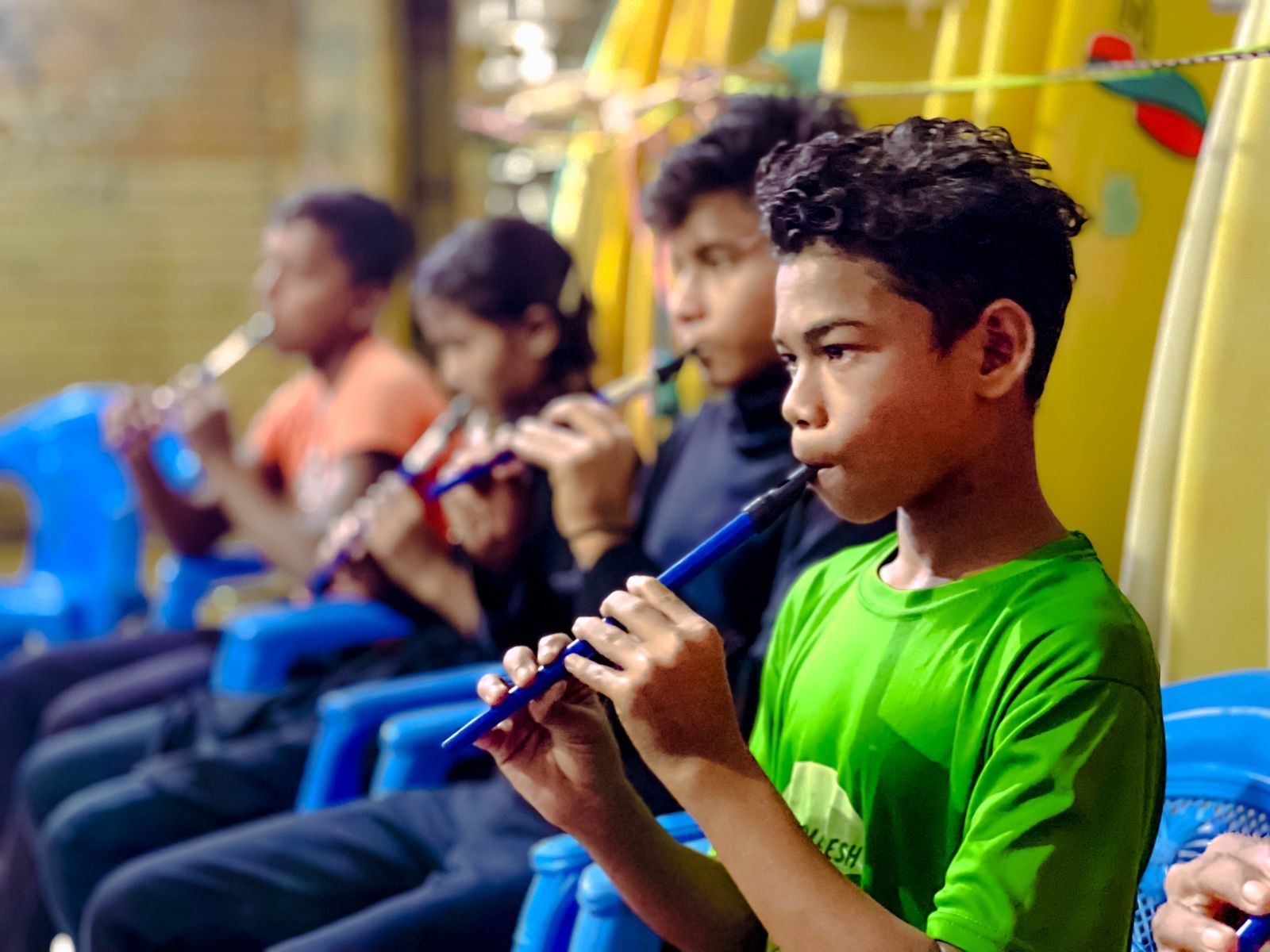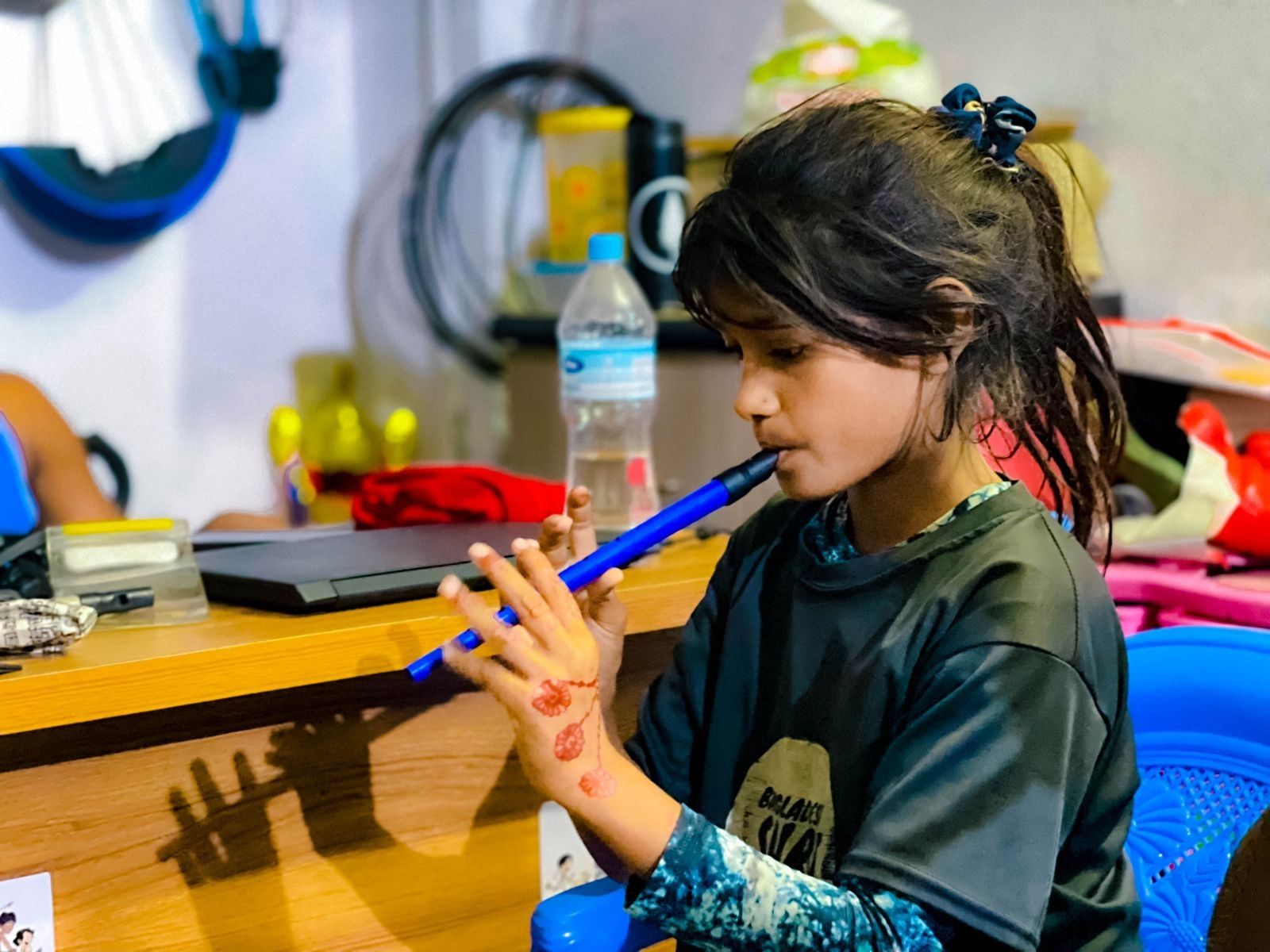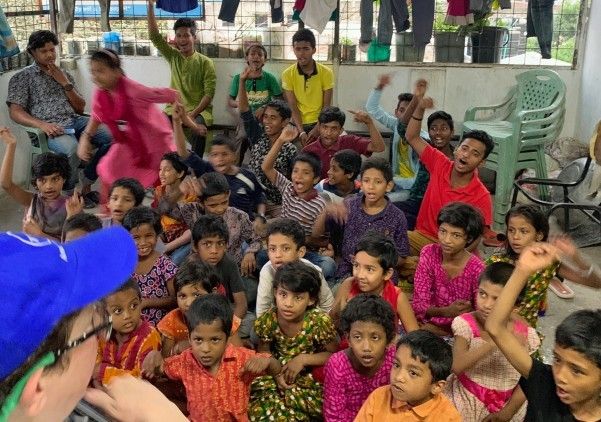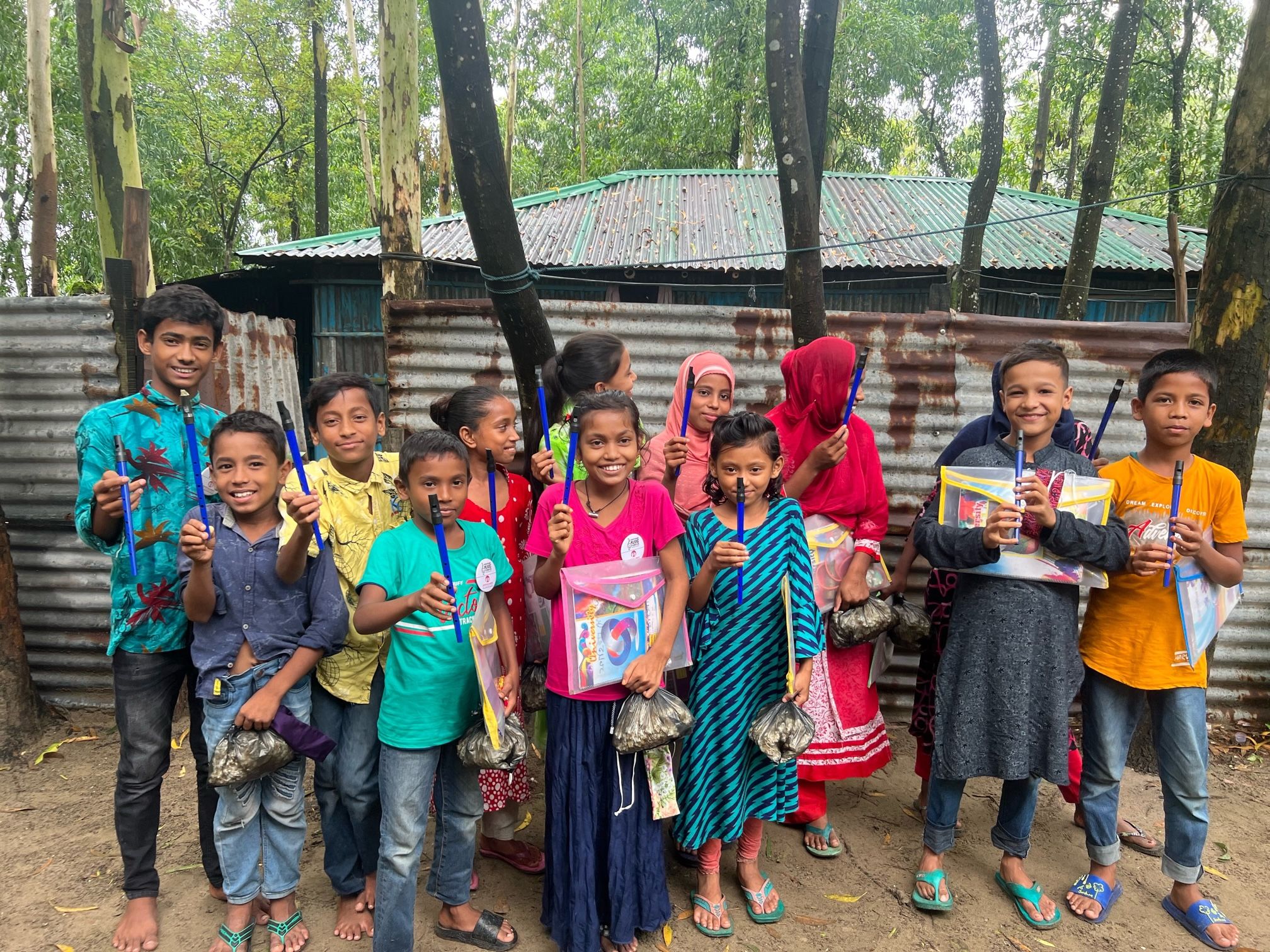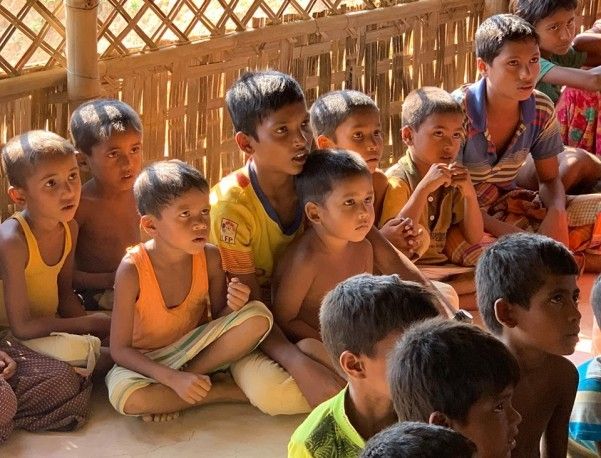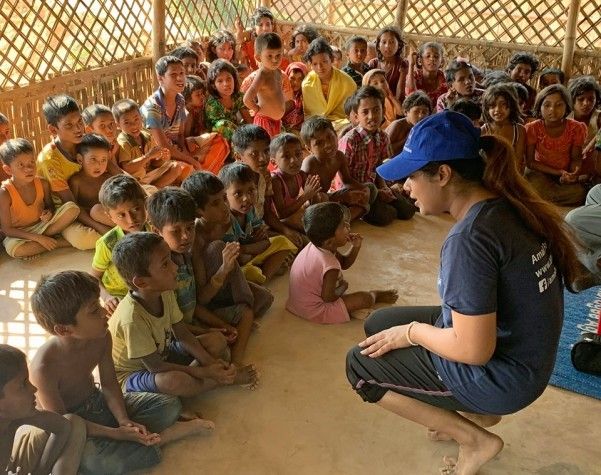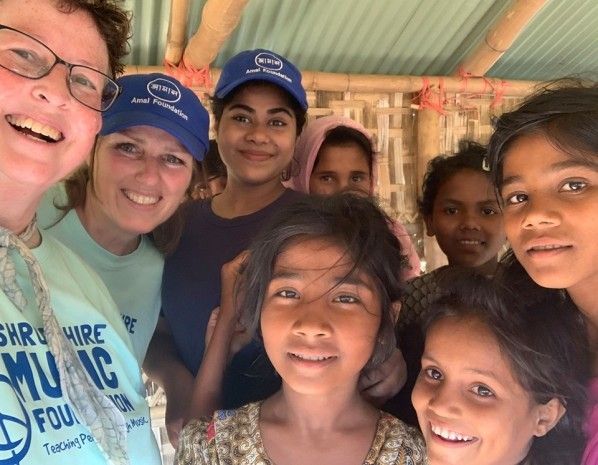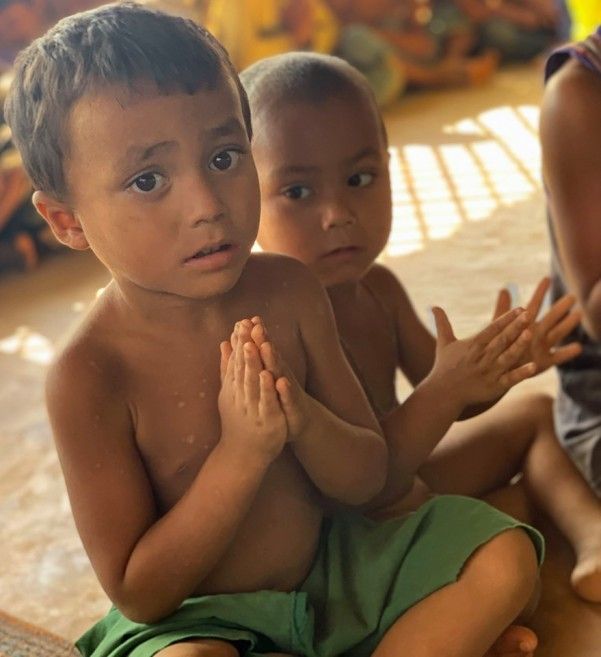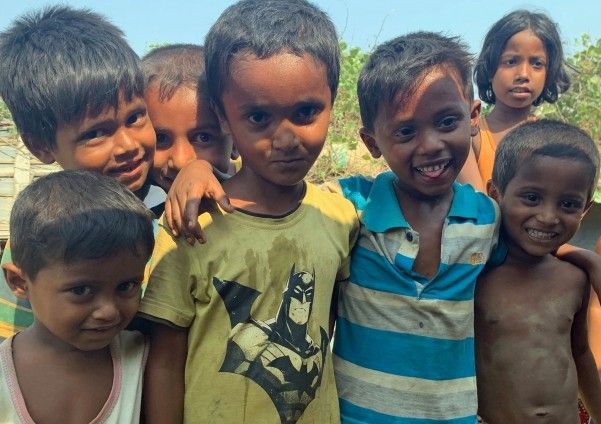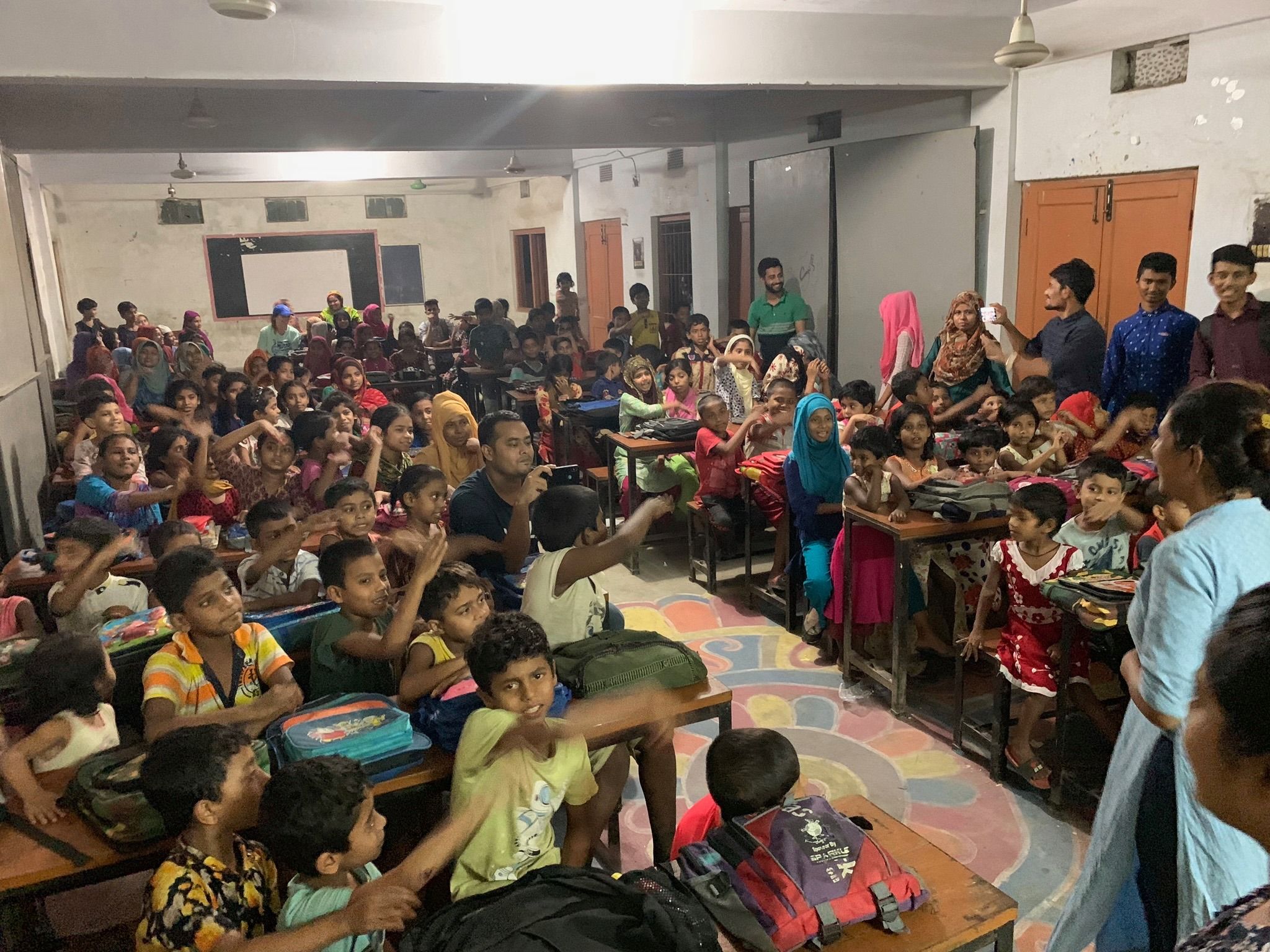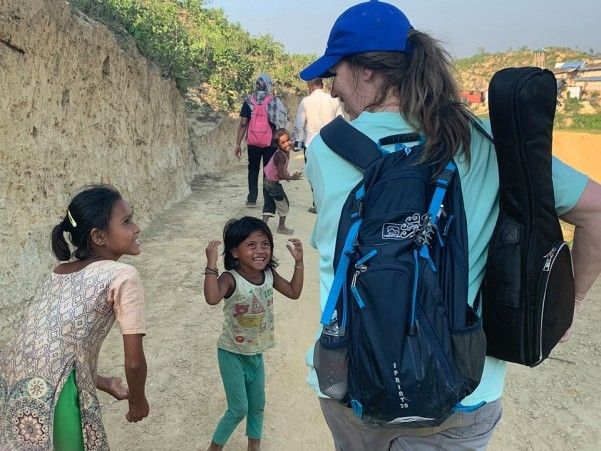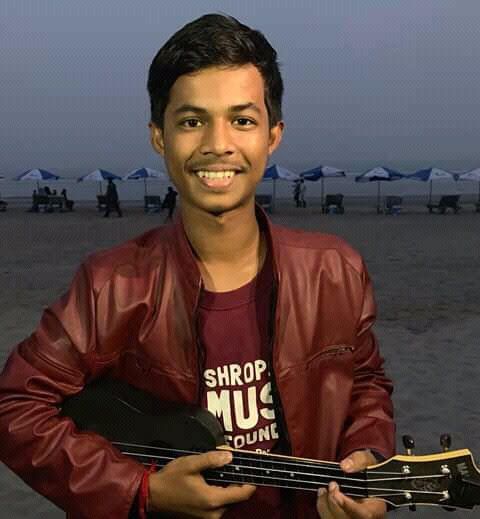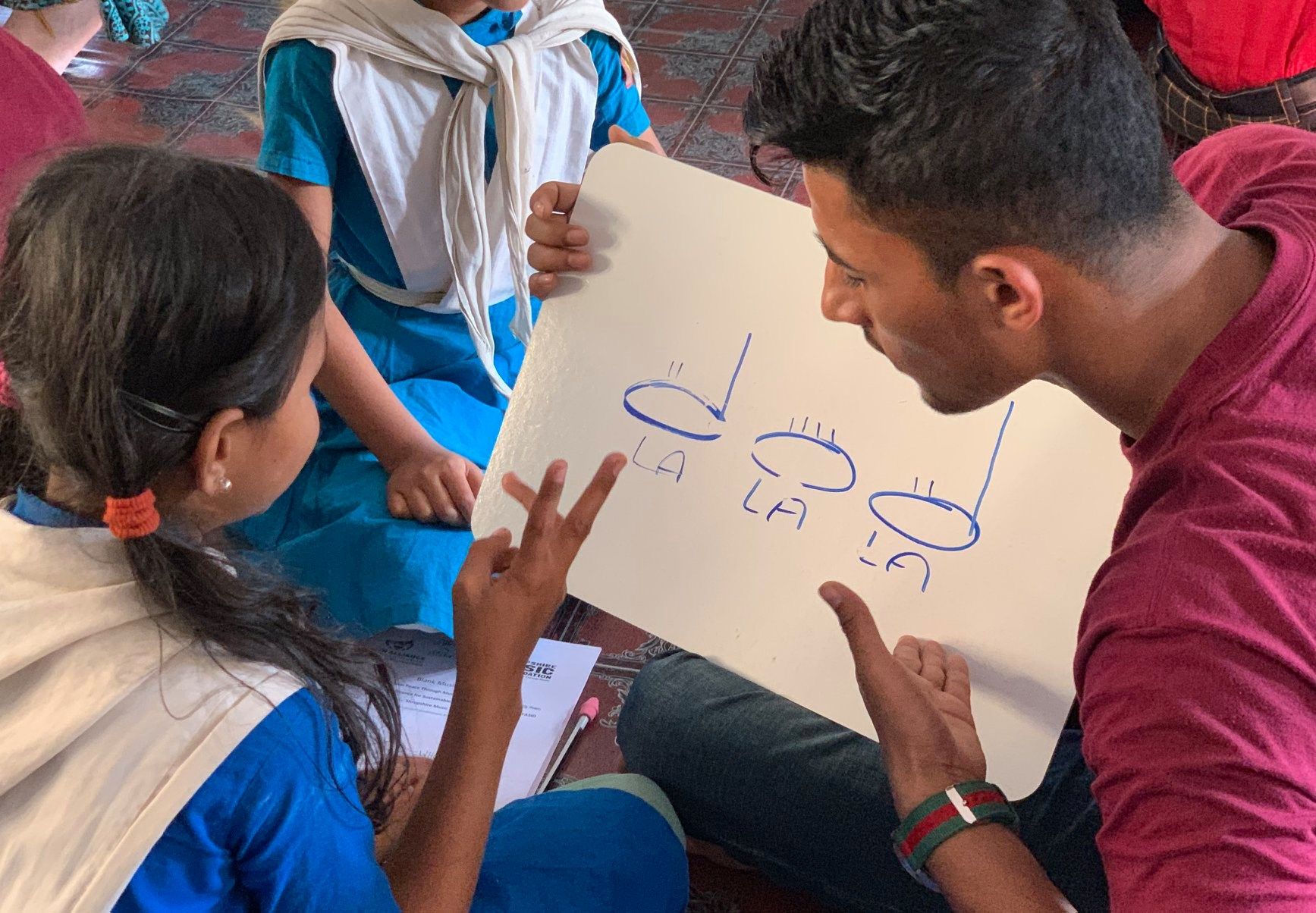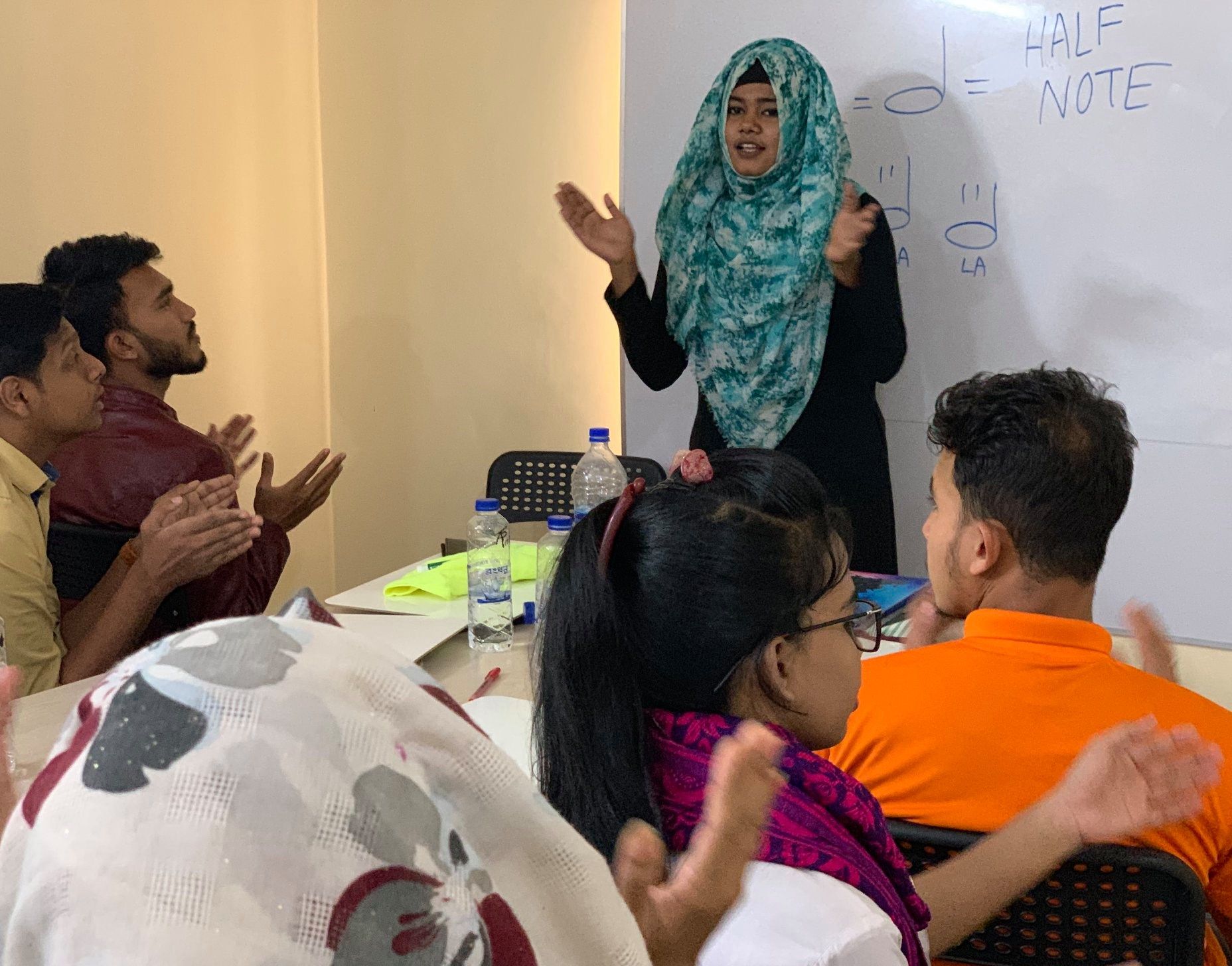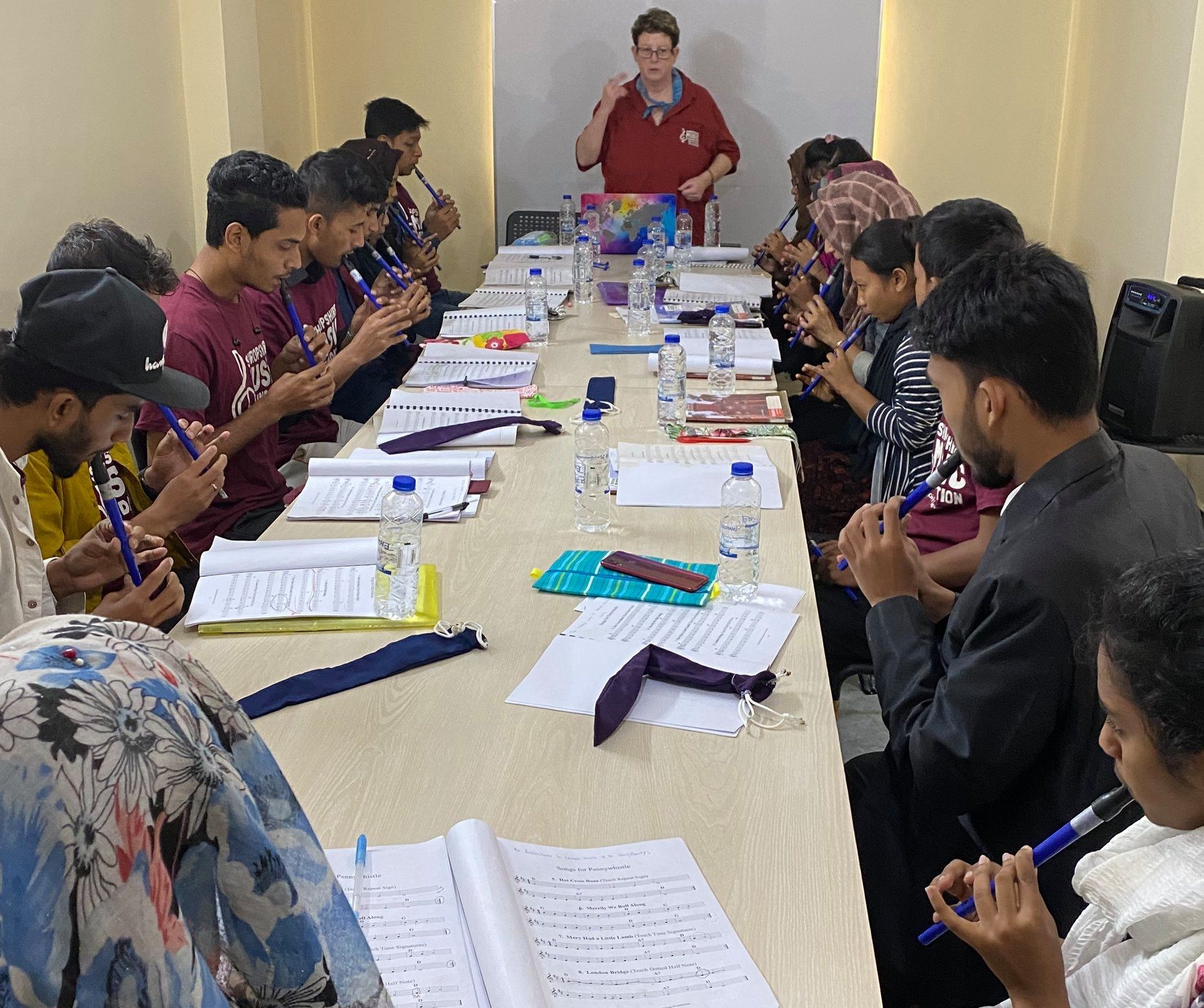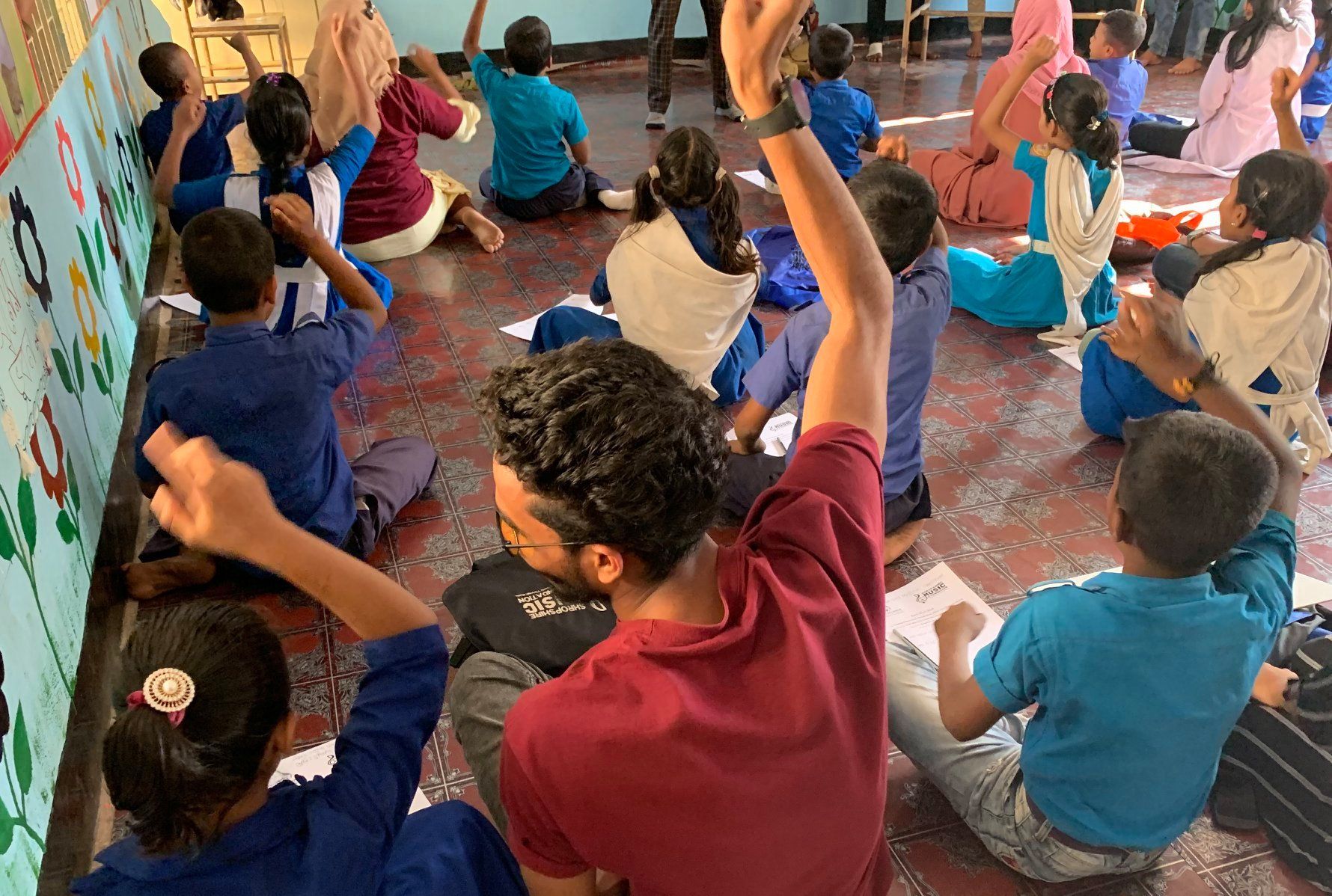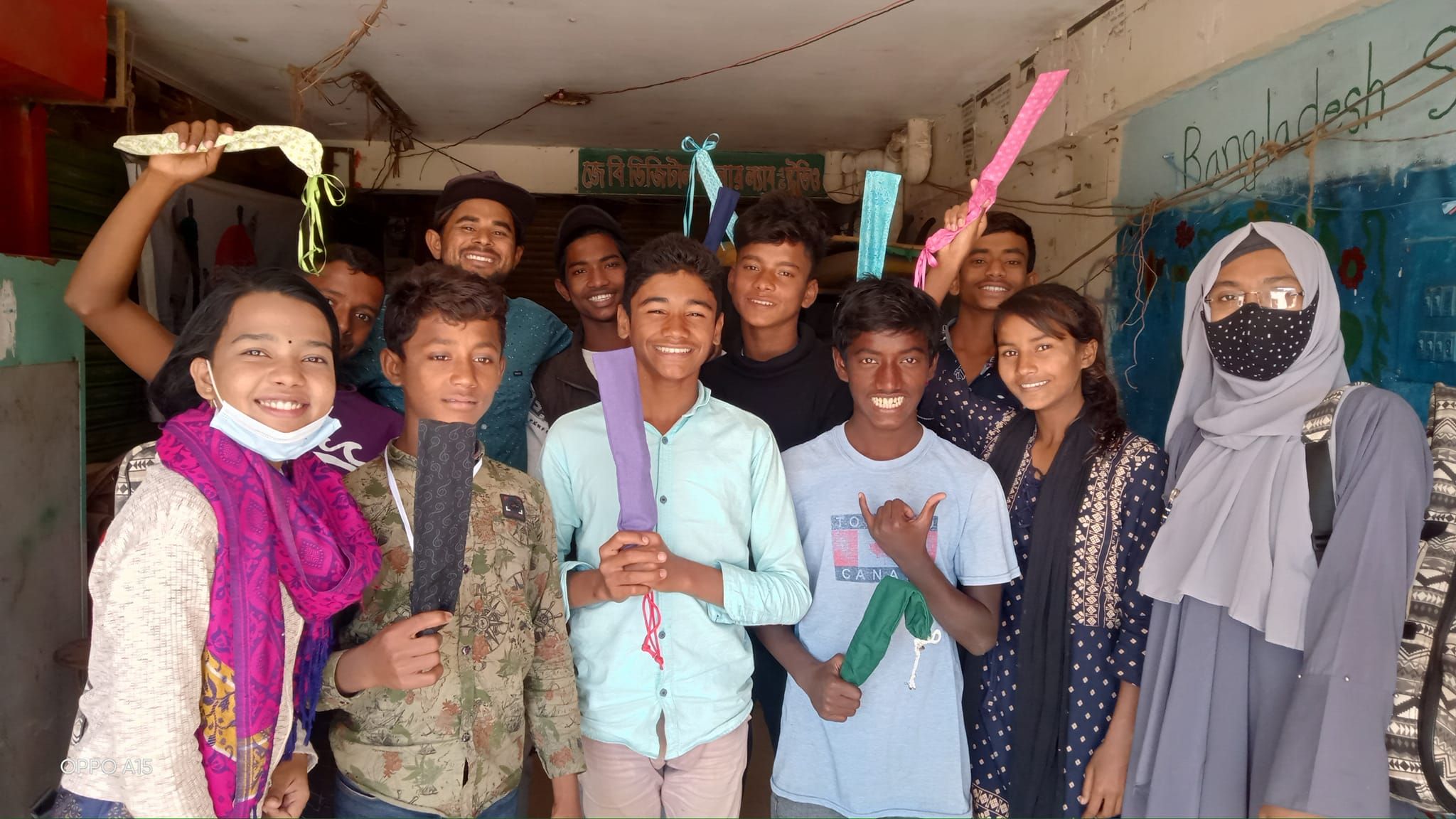 ---