Rescued Afghan Refugees

In Arizona Since 2021
As the Taliban conducted their swift take-over of Afghanistan in August of 2021, hundreds of thousands of Afghans fled for their lives. A large group of refugees is living in temporary shelters in the Phoenix area as they await more permanent housing. Until they are assigned a place to live, most are trapped in limbo. The men and women are not yet employed and the children have not yet been able to start school. After just escaping the threat of violence and death from the Taliban, as well as a harrowing journey to the US, these families are in desperate need of a way to work through their trauma and they need tools to begin life in the United States in a healthy, positive way.
Peace through Music International organized a new program in September of 2021 to serve the Afghan refugees who arrived in Phoenix, Arizona. Liz Shropshire and local volunteers provided music education to children, teenagers, women, and men four days a week--including harmonica, ukulele, singing, and drumming. As in all of our programs, all musical instruments and classroom supplies were provided free of charge.
PTMI's program helped participants cope with trauma, reduce stress, prepare for school, and lift self-esteem through the universal language of music. The refugees also learned and improved their English skills through these classes.
PTMI is hoping to re-start this program in 2023. Help us make it happen by making a donation or becoming a volunteer in the Phoenix area!
To sign up to participate as a student, email liz@peacethroughmusicinternational.org.
QUOTES FROM THE AFGHAN REFUGEE WOMEN:
"We were very depressed when we arrived in the US and we worried about what we should do and what our future would be. When you started the ukulele classes, it changed our mindset so we could stay away from depression and stress. Instead of thinking about the bad things, we were having fun and learning music and how to play the ukulele every day. It is very good for us. Our teachers are very good people and we have learned many things from them - English, ukulele, loving each other, humanity, and so much more."
"We have been sending pictures and videos to family and friends in Afghanistan of our music learning and the ukulele class. They love it and say it is very good that we are learning something new, because in Afghanistan it was almost impossible for women to learn music. Because of this class, we are all learning music and we each own a ukulele. It is such amazing fun for all of us!"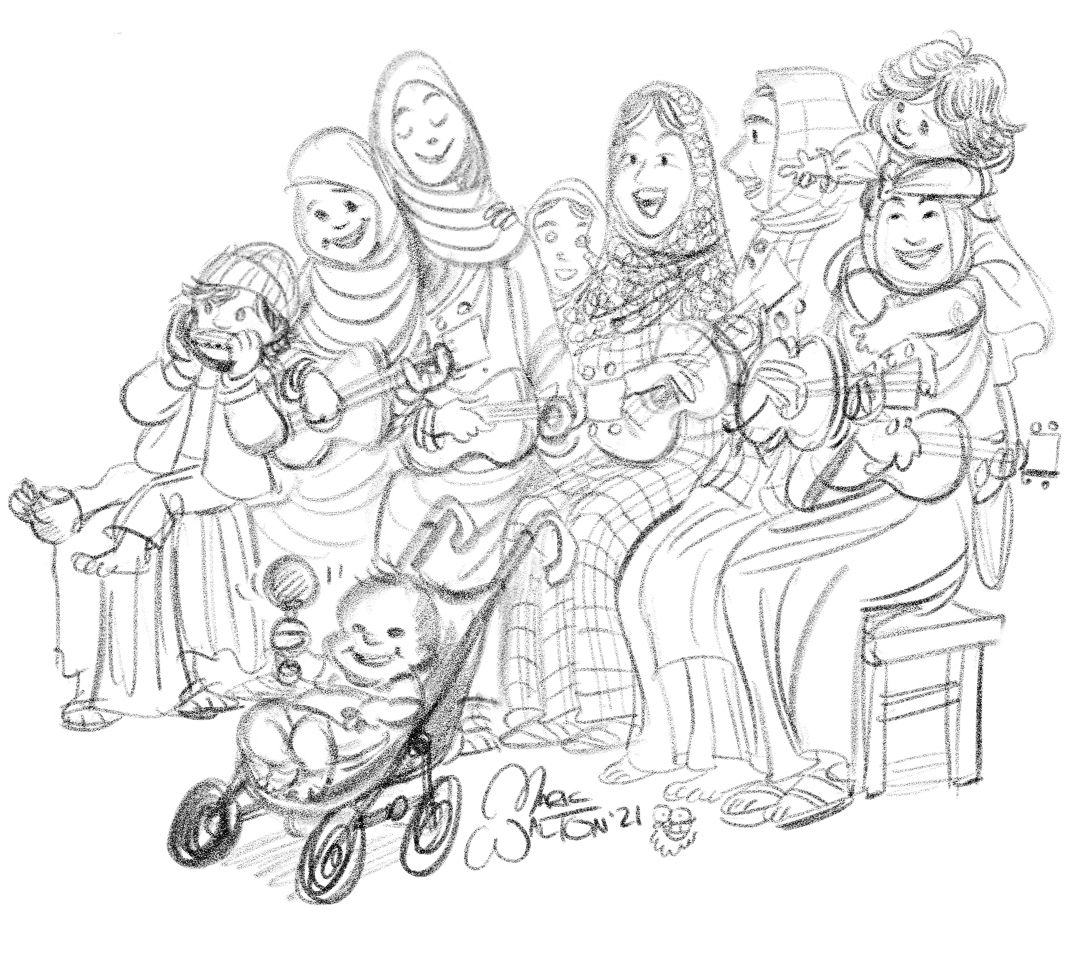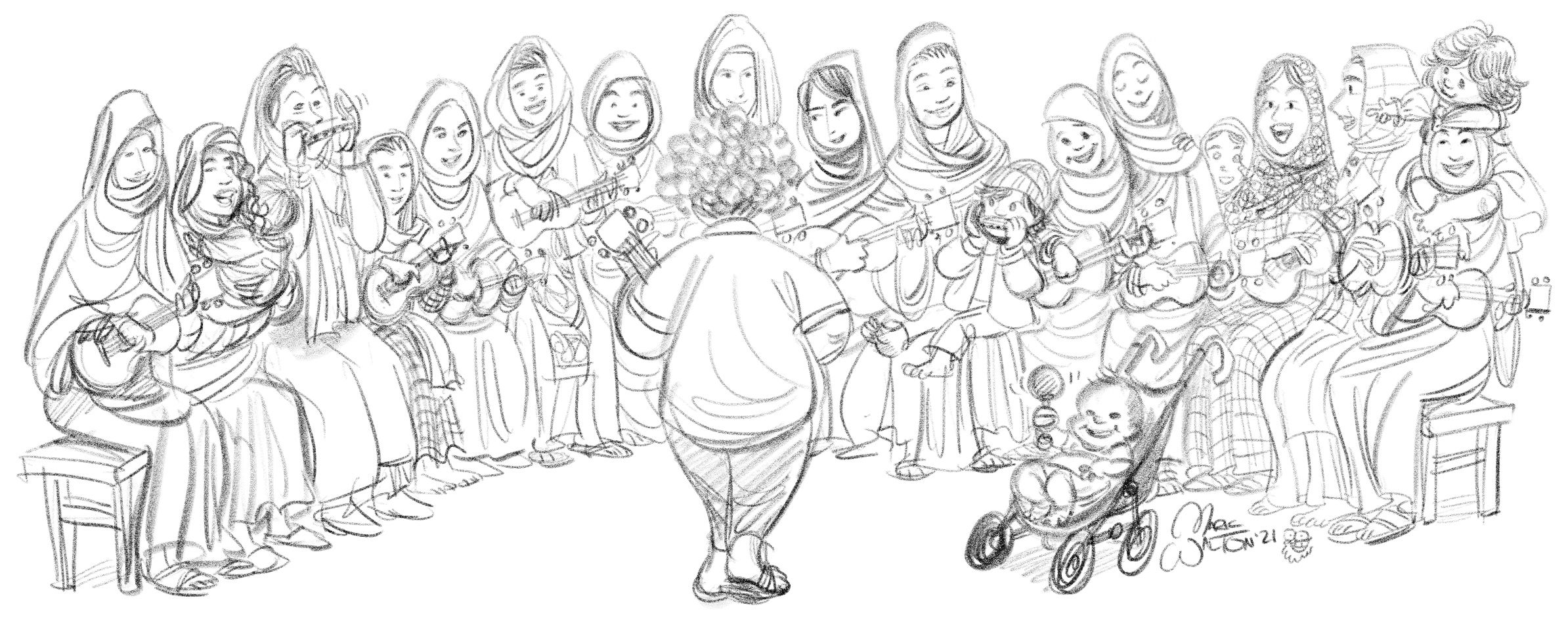 ---