Rescued Afghan Refugees

In Arizona Since 2021
As the Taliban conducted their swift take-over of Afghanistan, hundreds of thousands of Afghans fled for their lives. A large group of refugees were being held temporarily in the Phoenix area as they awaited more permanent housing.
Until they were assigned a place to live, most were trapped in limbo with little to do. The men and women were not yet employed and the children had not started school. After just escaping the threat of violence, oppression and death, these families need a way to work through their trauma and need tools to begin life in the United States in a healthy, positive way.
Starting in the Fall of 2021, PTMI was able to quickly mobilize and provide a comprehensive Peace through Music program for these families up to four days a week for men, women, teens and children. The women's classes especially were groundbreaking. The women hesitated to learn something on their own without their husband's presence or approval. But then a new sense of empowerment swept through the group, and the class exploded in popularity. Soon we were teaching over 25 women at a time.
This program is now thriving again in partnership with a refugee integration program called Of One Heart, and another partnership through Catholic Community Services' Unaccompanied Minor Program.
We need more funding to reach additional students in Arizona! Donate today or become a volunteer teacher!
To sign up to participate as a student or volunteer, email liz@peacethroughmusicinternational.org.
QUOTES FROM THE AFGHAN REFUGEE WOMEN:
"We were very depressed when we arrived in the US and we worried about what we should do and what our future would be. When you started the ukulele classes, it changed our mindset so we could stay away from depression and stress. Instead of thinking about the bad things, we were having fun and learning music and how to play the ukulele every day. It is very good for us. Our teachers are very good people and we have learned many things from them - English, ukulele, loving each other, humanity, and so much more."
"We have been sending pictures and videos to family and friends in Afghanistan of our music learning and the ukulele class. They love it and say it is very good that we are learning something new, because in Afghanistan it was almost impossible for women to learn music. Because of this class, we are all learning music and we each own a ukulele. It is such amazing fun for all of us!"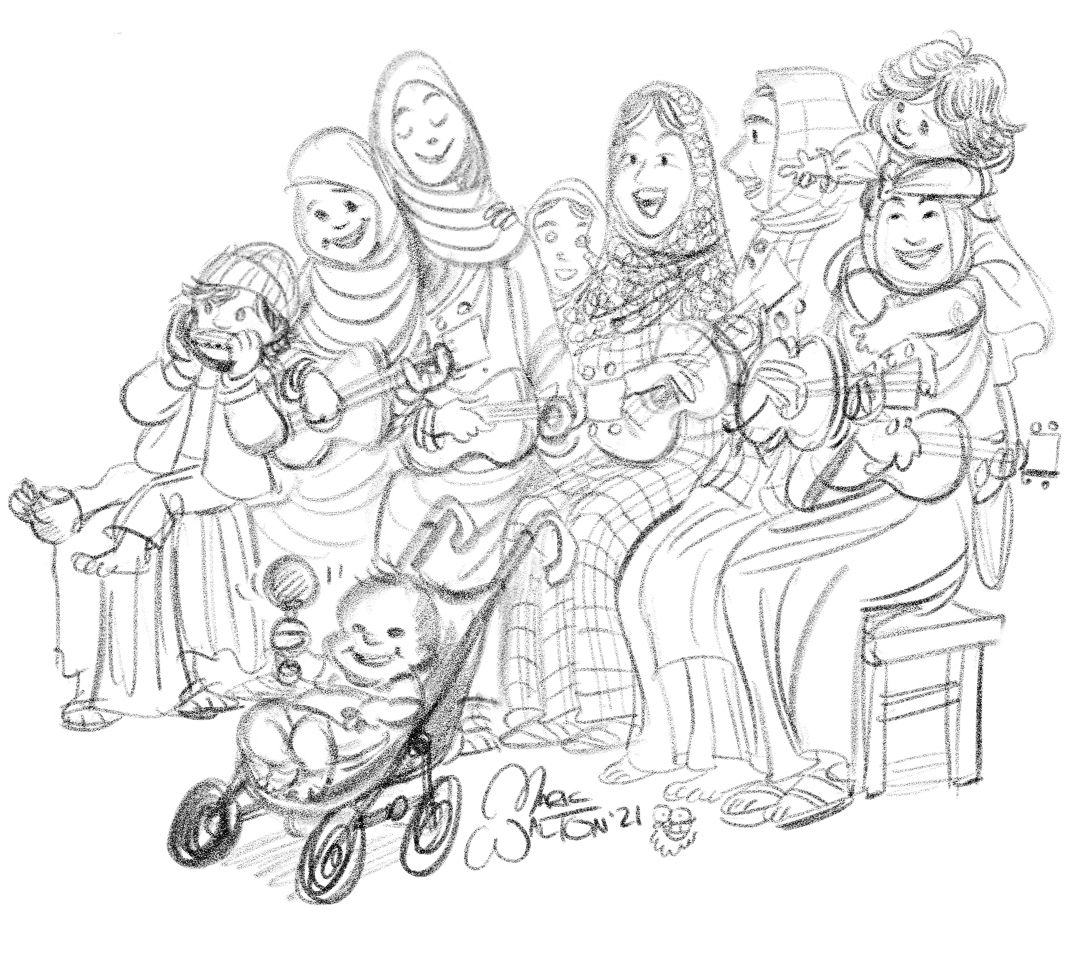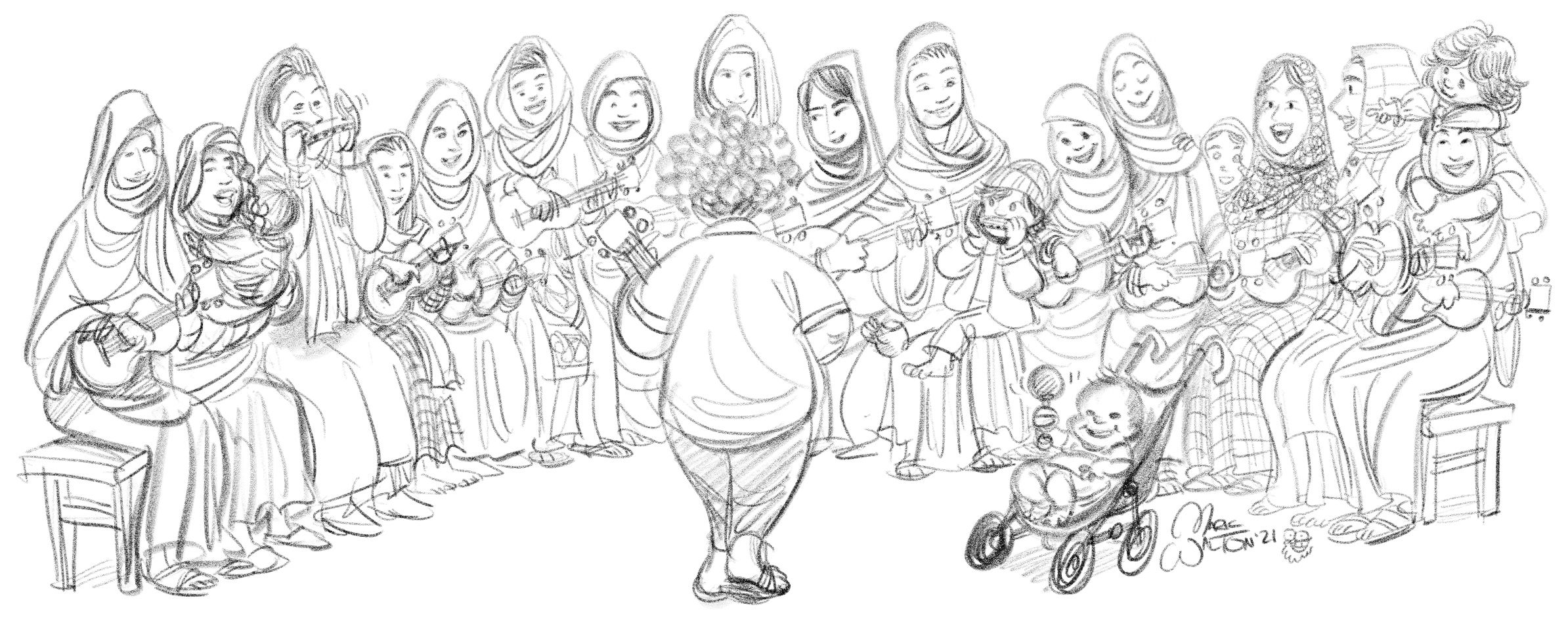 ---