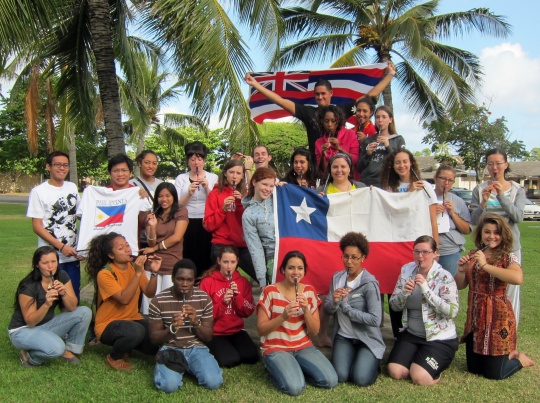 BYU Hawaii Visit
Feb 24, 2010
I just spent one of the best weeks of my life at BYU Hawaii. What an amazing school, faculty and student body. They have students from over 70 countries, and their mission is not only education but peacebuilding throughout the world.
I was invited to speak at the all-student Devotional, but offered to also speak to or teach any classes that would like
to have me. So I taught Leadership, Social Entrepreneurship, and Intro to Peacebuilding classes, and spoke to Student Government and Business Club meetings, as well as Music Theory, Choir, and General Music Classes. It was fantastic. No time for the beach, but lots of time for talking about SMF!
One of the best things about Hawaii is "talking story" (hanging out, telling stories). One night I was asked to speak to a church youth group, and after my presentation the youth leaders and I sat around talking for hours! Many evenings I had groups of students in my on-campus apartment, sitting on the floor just talking and talking. It was exhausting but so much fun!
One of the most amazing things about BYU Hawaii is that they have an International Peacebuilding Certificate Program, run by Chad Ford. Students learn about, commit to, and formulate working plans to be Peacebuilders now and after they return to their home country.
I'm hoping to get more involved with this Peacebuilding program in the coming years. We'll see what happens!!