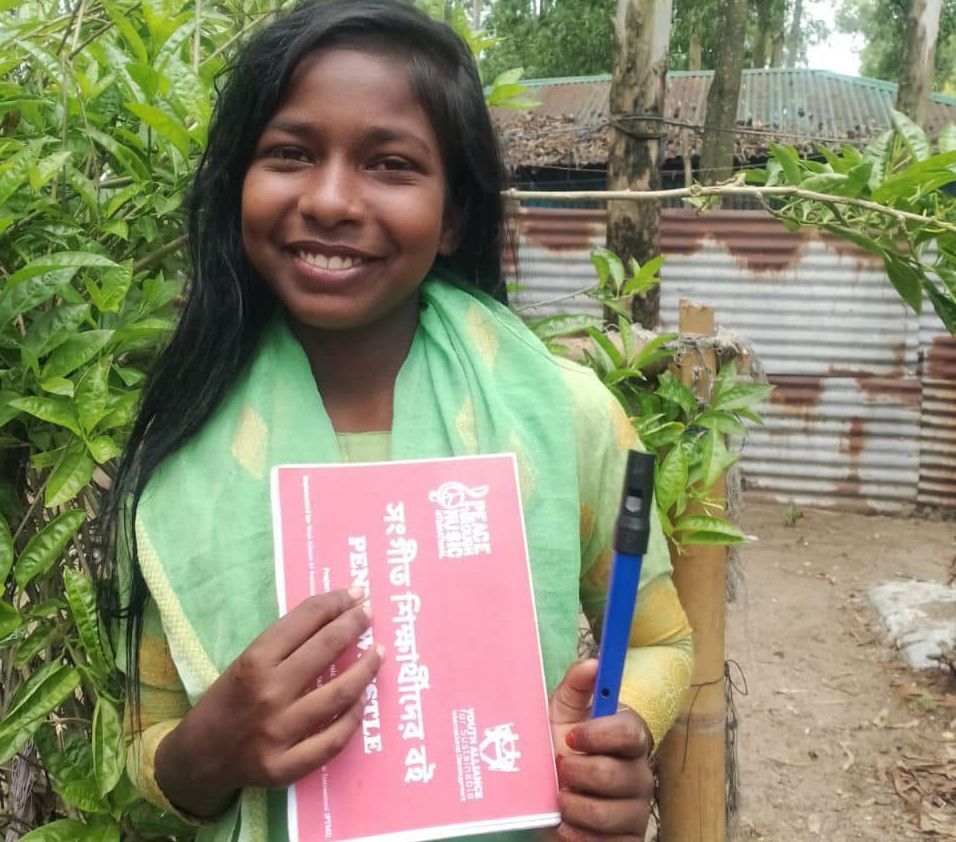 Power of the Pennywhistle
Jul 31, 2023
The power of the pennywhistle! From a climate refugee in our Bangladesh program:
"My name is Riya Moni. I have been learning music here for one and a half years and I have learned many things such as songs, notes, rests, and music scale, and most importantly I have learned about integrity. I can play many songs in Pennywhistle. I feel mental peace when I play pennywhistle.
"These music classes have changed many things in my life. Earlier, I used to be shy and afraid of speaking and answering in front of people. But now I can speak fearlessly and fluently as this has increased my confidence in myself. Our teachers always motivate and teach us in different ways how we can overcome these situations. In every class, we have to sing and play pennywhistle in front of all and also practice teaching others.
"Before I join to music class, I used to work on the dry fish entrepot with my mother. Though I didn't want to go but I had to go. And the rest of the time I used to stay at home or do homework or play with friends. But sometimes I used to feel bored. Now, after joining the music class I feel so happy. I love to sing songs, play notes, and pennywhistle. Now I can play 12 songs in Pennywhistle.
"But in the beginning, time to join the music class, my mother did not allow me to come and used to tell me what is happening there, you don't need to go. Later, I continued convincing my mother. When my mother saw I got a pennywhistle and can play songs in it, she happily told me, wow, you can play pennywhistle very well. You can go there; I will not stop you. And I join every class. There are two classes every week, and I never miss a single one."