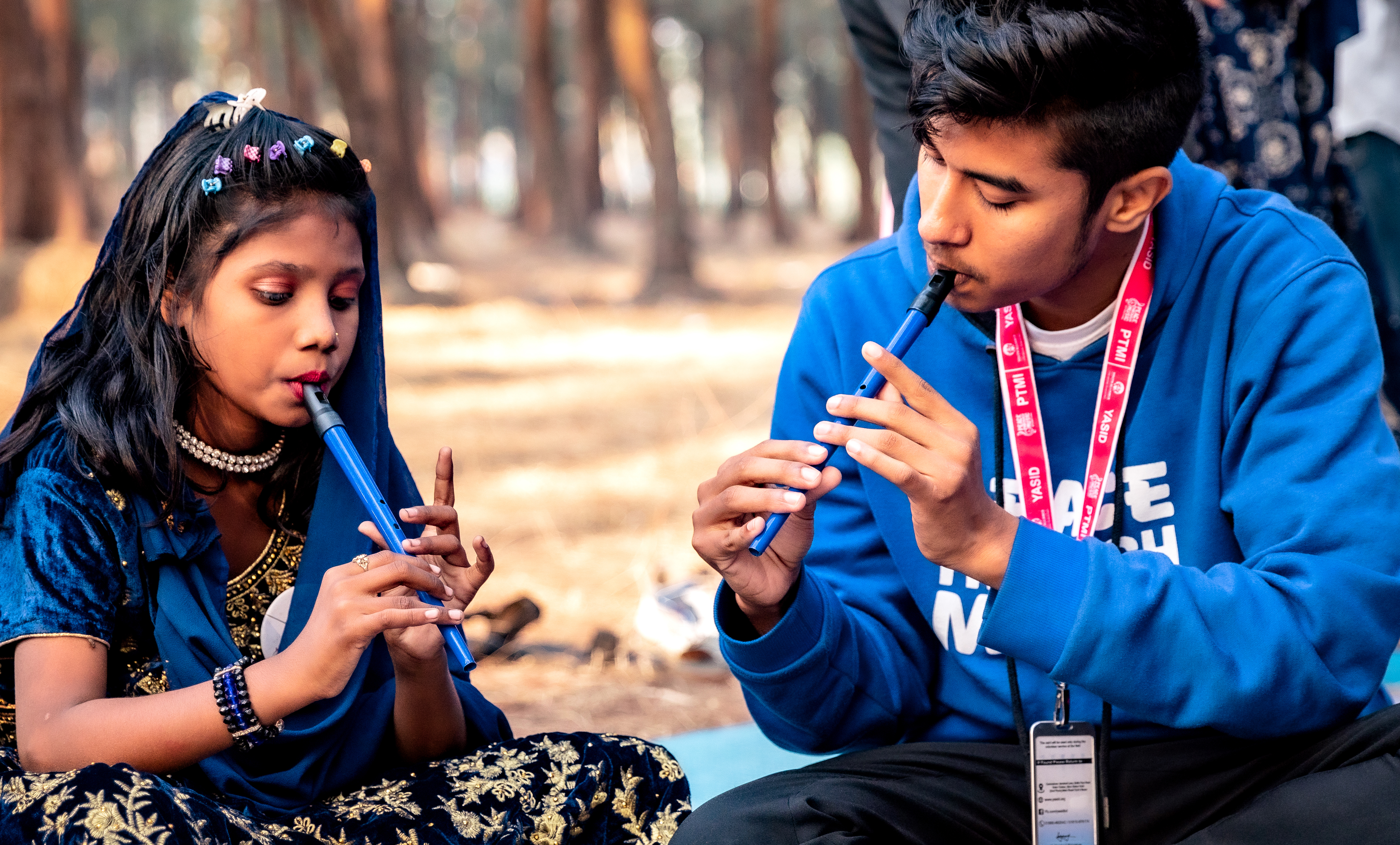 Unprecedented Progress in Bangladesh
Mar 15, 2023
After a 3-year hiatus due to COVID, Liz was finally able to return to Bangladesh in January and February of this year. She was absolutely amazed at what she saw!
While Liz was gone, our PTMI youth volunteers built three strong programs in Cox's Bazar, Bangladesh:
Rohingya Refugee Camp
Najar Tek Climate Refugee Camp
Street Children (the "Surf Kids")
Volunteer Training at the Asian University for Women in Chittagong

Liz observed the volunteers teaching in all these locations; she was so impressed with their teaching and organizational abilities as well as the dedication and caring they display for the children every day. During this time, they also recruited and trained 19 new PTMI volunteers! Liz provided many, many hours of advanced training for all the volunteers, and they all greatly improved their skills and teaching abilities.
In addition, Liz was able to teach an intensive training course to 35 NEW volunteers attending the Asian University for Women in Chittagong. These exceptional women are chosen from all over Asia to attend this university and they are trained to be leaders in their countries when they return. There is an especially large number of women from Afghanistan because of the elimination of education for women under the Taliban. Our goal with these women Is to not only enable them to run a music program for local impoverished Bangladeshi children but also for them to take our Peace Through Music International program back to their home countries.
For more photos and descriptions, see our Facebook feed!