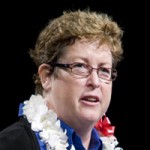 We Need You to Practice for Peace this Year
Oct 06, 2009
Practice makes perfect. But this November, practice can also make change.
I'd like to invite you to join us in a wonderful grassroots program called Practice for Peace. This unique program asks musicians, music teachers, music students, dancers or athletes from around the world to dedicate their regular practice time to raise money for children in need of self-esteem, learning, and peace.
Since 1999, the Shropshire Music Foundation has brought free musical instruments and classes into some of the world's worst conflict zones: places like Kosovo, where thousands of young people are trying to build a future out of the rubble of ethnic cleansing, or Uganda, where tens of thousands of children have been kidnapped and forced to serve as child soldiers during a twenty-year old civil war. The Shropshire Music Foundation teaches former child soldiers and refugees to become instruments of peace in their communities.
This November, supporters like you will sign up friends, relatives, or businesses to sponsor them with a pledge of pennies, nickels, dimes, or quarters for each minute they spend practicing through the month. At the end of the month, participants tally their practice minutes and collect pledges. Every dollar we raise will go directly to providing instruments, materials, and instruction for the war-impacted children we serve.
Would you like to Practice for Peace?
Download a Practice for Peace Kit, complete with pledge sheets, practice logs, and publicity materials. Then let us know! Sign up to receive information about children you are helping, and then send us pictures for us to include on our website.
Do you know a music student, musician or music teacher?
Help us spread the word! Pass along this letter or craft a personal invitation of your own. Tell your friends why you believe in the Shropshire Music Foundation and our work making peace through music.
Hoping you will join us for Practice for Peace in November!
Liz Shropshire
Founder and President
This message was sent to our newsletter subscribers. To receive our periodic newsletters, head on over to our sign-up page.