Frontline Healthcare Workers Program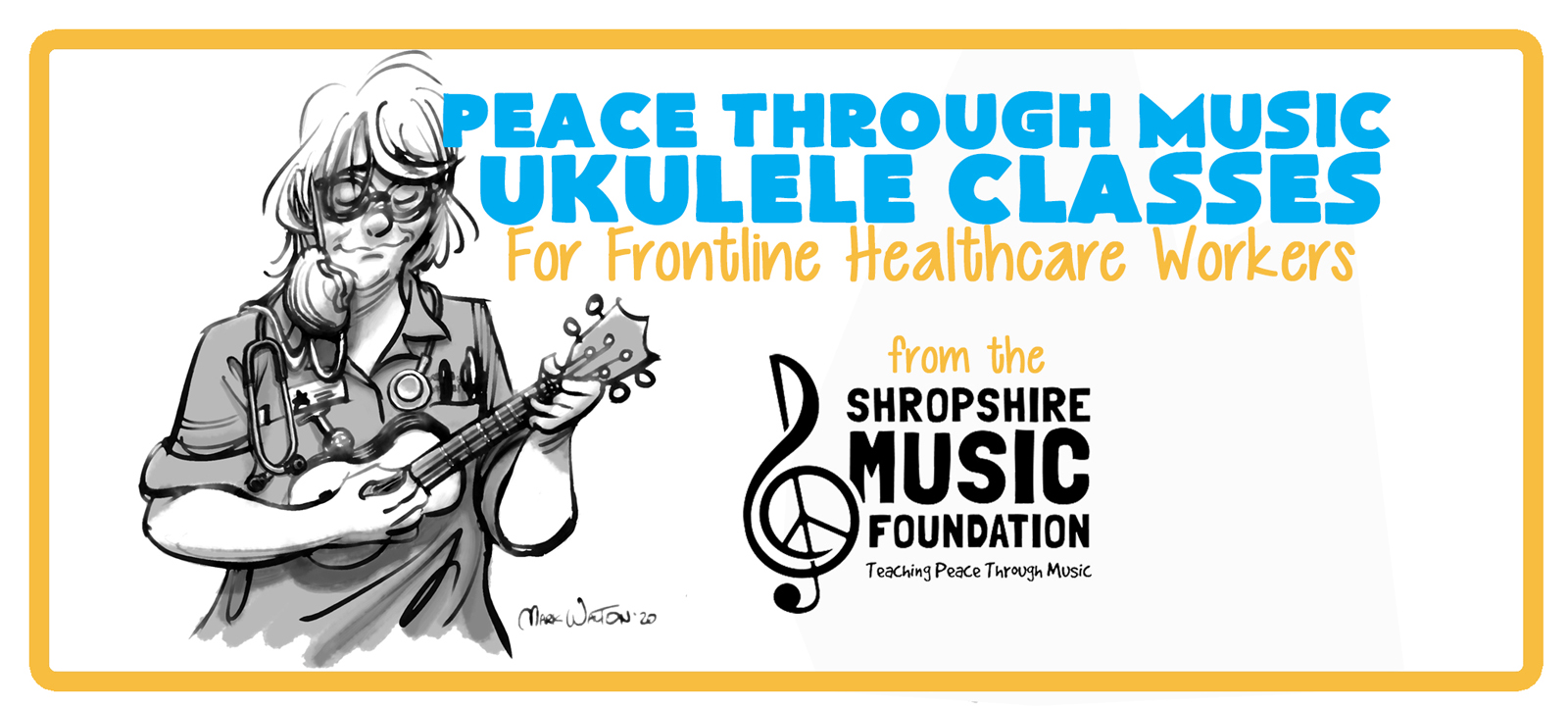 The Shropshire Music Foundation is now offering a free Ukulele Course to all frontline healthcare workers via Zoom! Classes will be held weekly, live, and online with Liz Shropshire, starting in March, 2021. We will attempt to schedule class times around your availability. Click here to register! Deadline is Feb 10..
Participants who are unable to purchase a ukulele can apply to receive one for free. We have a limited number of ukuleles, so please register quickly.
SMF has provided free music programs for 19,000 refugees and war affected children around the world. We have been utilizing this same therapeutic music education program to help workers relieve stress, reduce trauma, improve mental health, and have fun. Our pilot program has been extremely successful-- we are excited to start another session!
To donate to this program and lift our country's heroes during this epidemic, simply click here and write "healthcare worker program" in the "add a note" box. Help us continue to spread peace through music to those who need it most.