We've changed our name!
The Shropshire Music Foundation is now Peace Through Music International!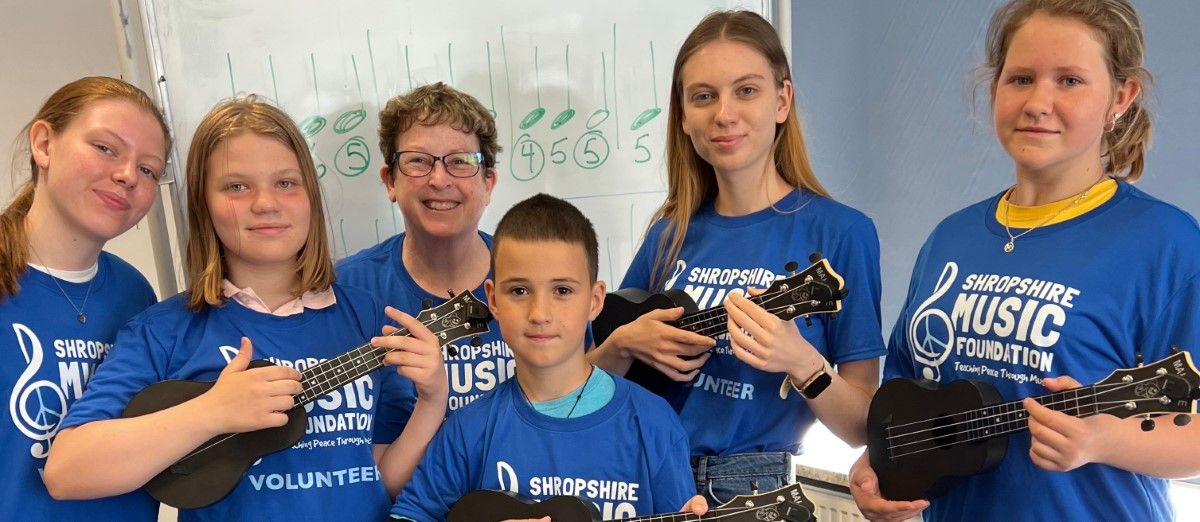 Now Serving Ukrainian Refugees!
We have opened a program in the Serock Refugee Center near Warsaw, Poland teaching classes up to 8 hours a day, 5 hours a week. The children and teenagers in our program are thriving!